Safe driving tips for Christmas: The followings are a couple of suggestions about what we can each do to improve our safety on the road during the holidays, in a non-hierarchical order, let's consider the following tips crucial for this season.
Written by Kingsley Ehimare: for GOF Autos Limited.
Never drink and drive.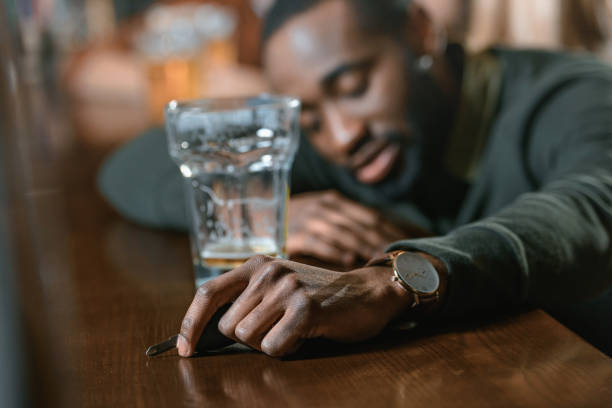 Don't let us deceive ourselves – "buzzed" driving is drunk driving. If you drink whatever amount of liquor at a holiday office party, family gathering or outing with friends, don't get behind the wheel. Don't drive with a drinking driver, either. Driving drunk can have severe outcomes. "If you drink don't drive. Don't even putt". – Dean Martin
Mastering and Understanding your country's Highway Code will help you stay alive while using the road. It will help you bypass penalties due to road offences. It will also teach you how to use the road in a safe and cultured manner.
Even if you are not caught you run the severe risk of inducing an accident which could lead to vehicle damage, injury to yourself, your passengers or other drivers, pedestrians, cyclists and pedestrians.
Don't speed.
During the festivals, you may be in a haste to get to a liturgical service, gathering or other events on time. You may be running to get through last-minute shopping as well. As pressed as you may be, oppose the urge to speed. When you drive too fast, it can easily induce you to lose control of your car.
It also reduces your capacity to react and avoid collisions. Of course, the best way to lessen your chances of getting into a speed-related accident is to leave yourself lots of time to get to your destination.
Keep a cool head.
The festivals period could be a stressful time for some people. It is imperative that you don't approve your stress to determine the way you navigate through traffic. It could undoubtedly lead to critical, aggressive driving such as tailgating, racing to beat stoplights or even road-rage incidents. Check out other vital vehicle maintenance culture Gofautos.com
Don't drive while drowsy.
Safe driving tips for Christmas: If you are planning to visit out-of-town or out-of-state family or friends during the festivals (Christmas or New Year), make sure you map out a safe trip. Don't overextend yourself and try to drive too long of a distance at once. After all, the longer you are on the road, the more likely you are to drive while drowsy. Driving while impaired by fatigue can be just as dangerous as driving while impaired by alcohol. Break up your trip instead and give yourself lots of time to get to where you are going.
Put down your phone.
While you are out shopping for gifts, you may be enticed to call or text friends or family. But if you are driving, don't use your phone. Driving when you're perplexed is simply dangerous – and especially so if you are trying to navigate through busy traffic on the highway or in congested areas near malls or other shopping centres.
Other Considerations
Ahead of checking your brakes and installing good tires, there are numerous other cares you should take to make sure your vehicle is ready for the season on the roads. These include:
Ensure the defroster, heater, exhaust, and lights all function properly.
Inspect and replace windshield wiper blades.
Change your car's oil for oil more suited to colder temperatures.
Test your car battery and replace if needed.
We hope these tips put you in the right frame of mind as we head into the thick of the festival season. Please make driving safety a priority. Despite taking all the necessary precautions, however, you can never eliminate your risk of being injured by a driver who is not as reasonable and cautious as you.